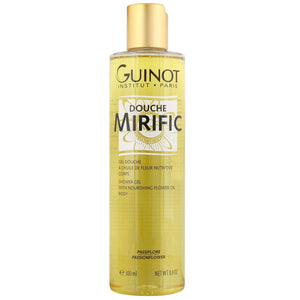 This flower oil-enriched shower gel leaves the skin feeling satiny smooth. Nourishes, softens and soothes the skin while cleansing.
Skin Type:
All Skin Types
Treatment Type:
Use Daily: Morning and Evening
Key Ingredients
Passionflower - nourishing and restorative properties.
Orange Blossom, Vanilla, Amber & Ylang-Ylang - a refreshing floral fragrance.